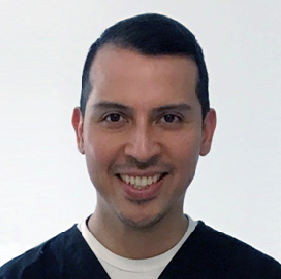 DOCTOR IN THE FAMILY provides psychiatric and primary medical care in NYC and was founded in 2005 by Dr. Natan Schleider, M.D.. Richard Collaguazo joined our team in 2008.
Mr. Richard Collaguazo went to high school in Long Island City, New York (1990 to 1994) and has worked as an administrative assistant at Bobker Bearings in Maspeth, New York (1997 to 1999). Additional work experience was obtained at Montcalm Publishing in New York City, New York (1999 to 2008).
In 2007, Mr. Collaguazo began pursuing a masters degree in computer & network at the Technical Career Institute in New York City.
Mr. Collaguazo has been a proficient office manager for DOCTOR IN THE FAMILY since 2008.
Mr. Collaguazo completed his E.M.T.-B certification in December 2013.
Richard Collagazo is the Senior Office Manager at DOCTOR IN THE FAMILY in NYC where he mans our Manhattan office mediating billing, scheduling, patient care (from helping patients understand their insurance plans to performing phlebotomy to overseeing the well-being of all staff members).
Fluent in Spanish and English, Richard is usually the one who replies to patient texts and answers the phones when you call.
To schedule or for more information please ­contact us by calling or texting 646-957-5444 with any questions or schedule an appointment