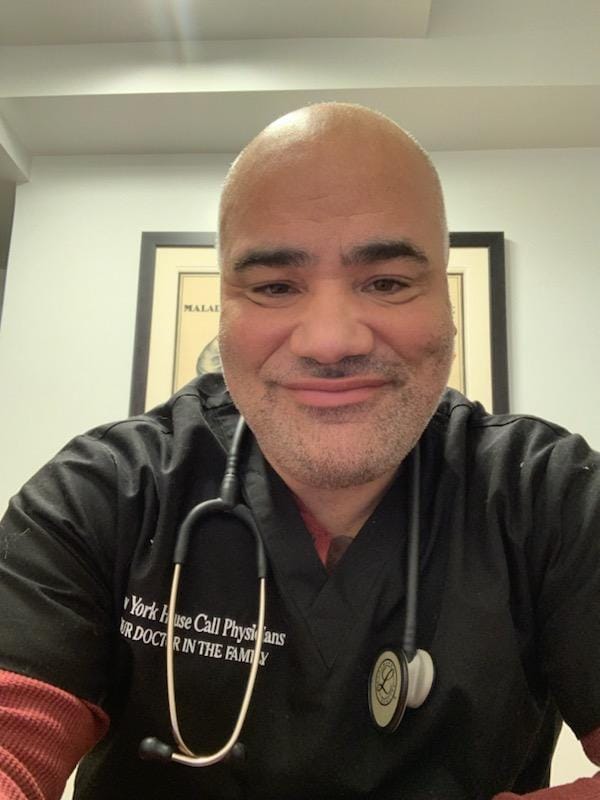 DOCTOR IN THE FAMILY provides psychiatric and primary medical care in NYC and was founded in 2005 by Dr. Natan Schleider, M.D.and Miguel Mendoza joined in 2007.
Miguel Mendoza, EMT, holds a Bachelors of Arts and has over 25 years experience in patient care including: phlebotomy, blood draws, BLS and ACLS, medic duties like inserting an IV in an emergency and checking vital signs.
Miguel Mendoza also serves as an assistant office manager and helps with caring for patient with HIV in obtaining special medications and treatments they may need.
Please ­contact us by calling or texting 646-957-5444 with any questions or schedule an appointment