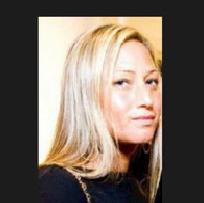 DOCTOR IN THE FAMILY provides psychiatric and primary medical care in NYC and was founded in 2005 by Dr. Natan Schleider, M.D. and Dr. Jennifer Flanz, Psyd, Doctor of Psychology joined in 2016.
Dr. Jennifer Flanz is a New York State Licensed Clinical Psychologist specializing in Cognitive Behavioral Therapy.
Dr. Flanz's education began at McGll University in Montreal Canada.
In 2005 she completed John Jay College City of New York Maters of Arts in Forensic Psychology where she was regularly on the honor roll and dean's list.
Dr. Flanz obtained her Doctorate in Clinical Psychology aka Psyd at Yeshiva University in the Bronx, NYC where she was awarded the F and J Greenberg Scholarship in 2012.
Based on Dr. Jennifer Flanz's extensive experience working with complex mental health cases running the psychology department at Interfaith Medical Center Hospital, we recruited her to work for DOCTOR IN THE FAMILY in NYC.
Dr. Jennifer Flanz, PsyD focuses on treating;
Panic Disorder
Generalized Anxiety Disorder
Obsessive Compulsive Disorder
Major Depressive Disorder
Social Phobia
Specific Phobias
Bipolar Disorder
Substance Abuse Disorder
Personality Disorders.
While specializing in cognitive behavioral therapy, Dr. Flanz applies integrative therapeutic techniques designed to meet patients individual needs. · This includes: extensive psychosocial and psychological assessments for diagnostic clarification and treatment planning;working with couples and families to improve interpersonal relationships, enhance communication skills, apply conflict resolution techniques, and assertiveness training; collaborate with collateral contacts and alternative treatment providers to ensure optimal care. ·
Please ­contact us  by calling or texting 646-957-5444 with any questions or schedule an appointment